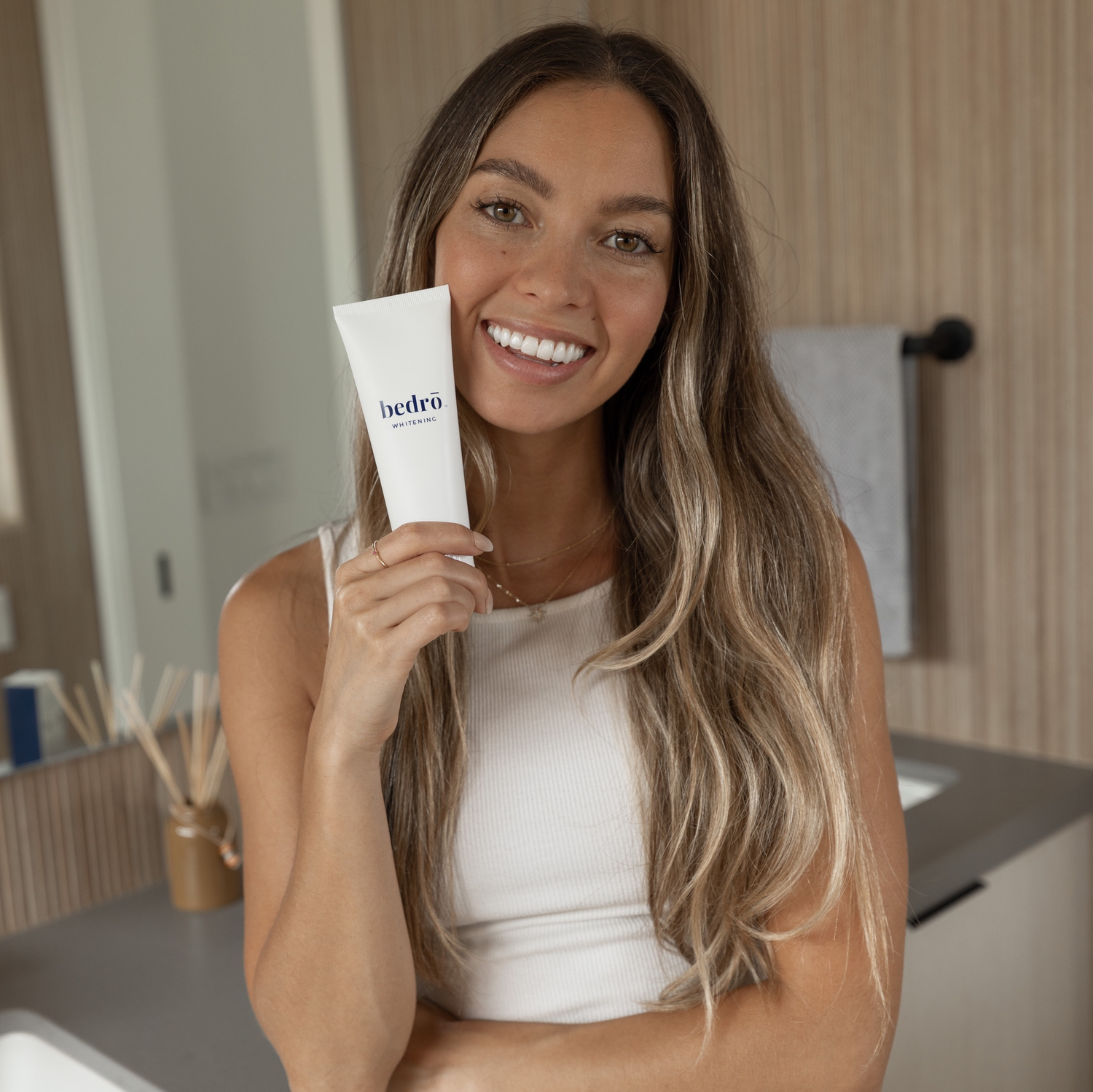 bedrō Whitening
One layer of bedrō on your toothpaste.
White teeth. No routine change.
No whitening strips.
No dentist visits.
It's that easy.
Shop Now
How It Works

1. Place toothpaste on toothbrush. Wet toothpaste with water.

2. Place a layer of bedrō Whitening on top of the toothpaste. Brush twice a day for 2 minutes, use daily.

3. Enjoy your best self and whitest smile.

Shop Now
No Tooth Sensitivity

Just Use While Brushing

Vegan and Animal Cruelty Free

Made in the USA

100% Satisfaction Guarantee
bedrō Whitening
No need to change up your routine - all you have to do is add a layer of our formula to your toothpaste and brush twice a day.  It's so convenient, there's no excuse to not be proud of your smile. bedrō will leave you feeling fresh with a whiter, brighter smile.
$30.00 USD
View full details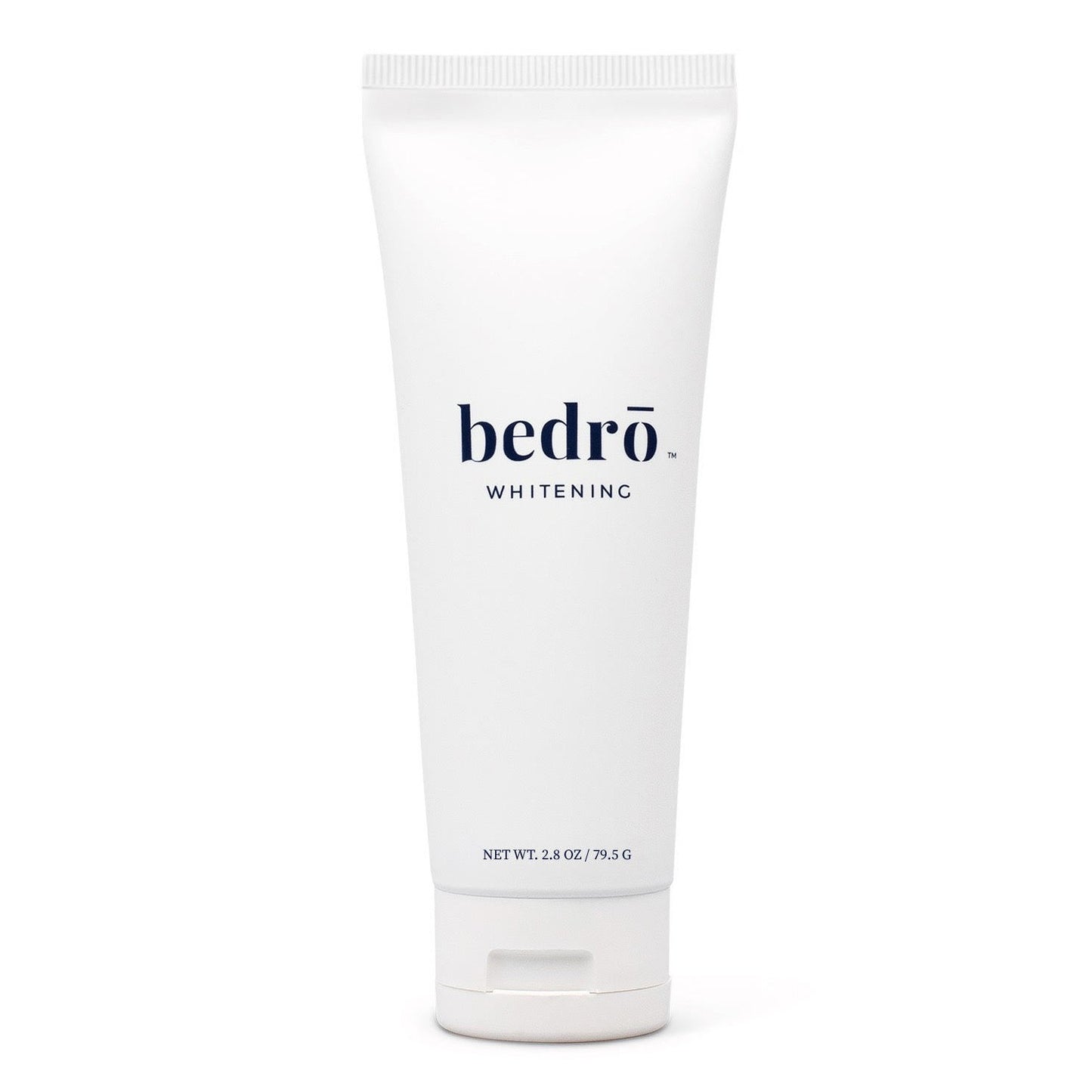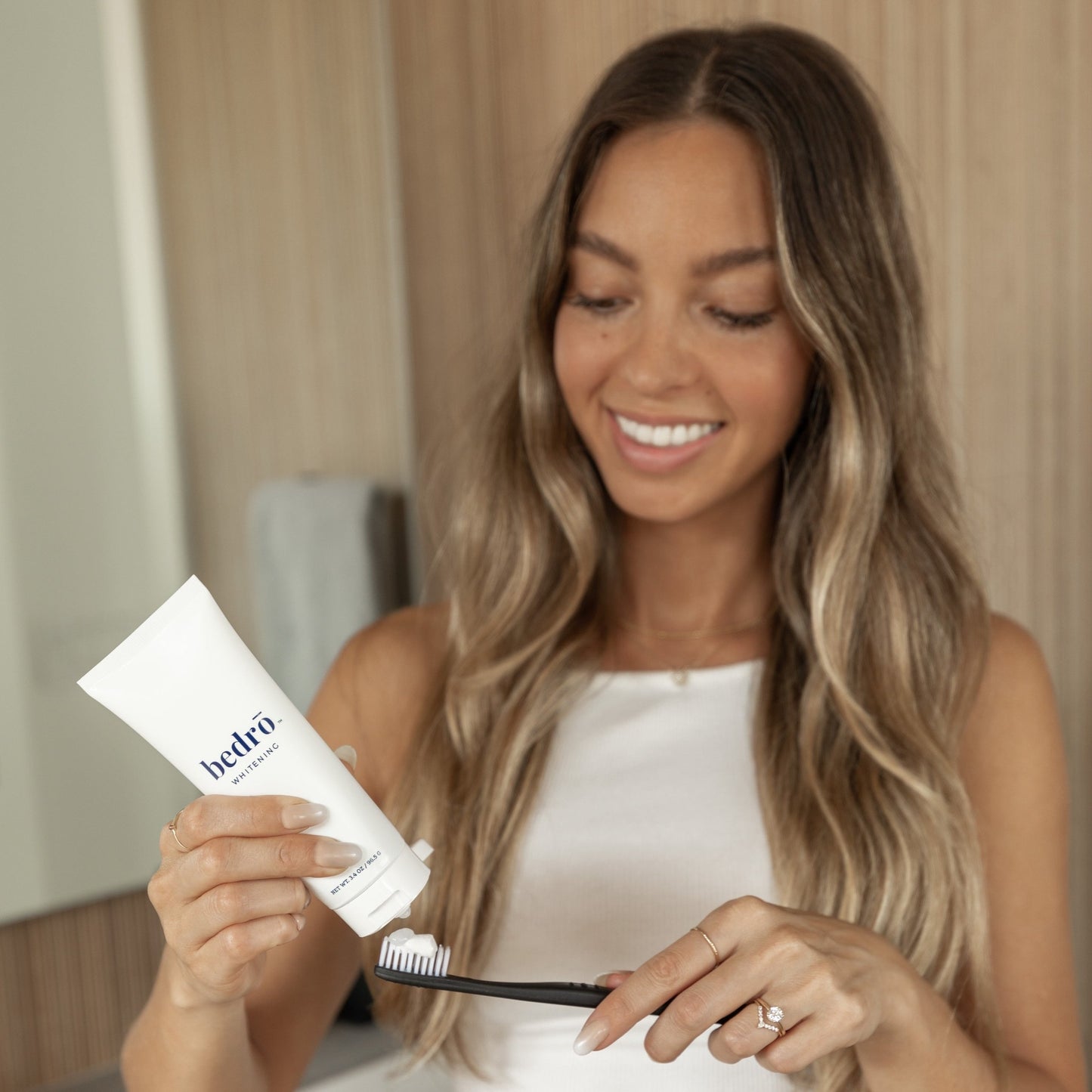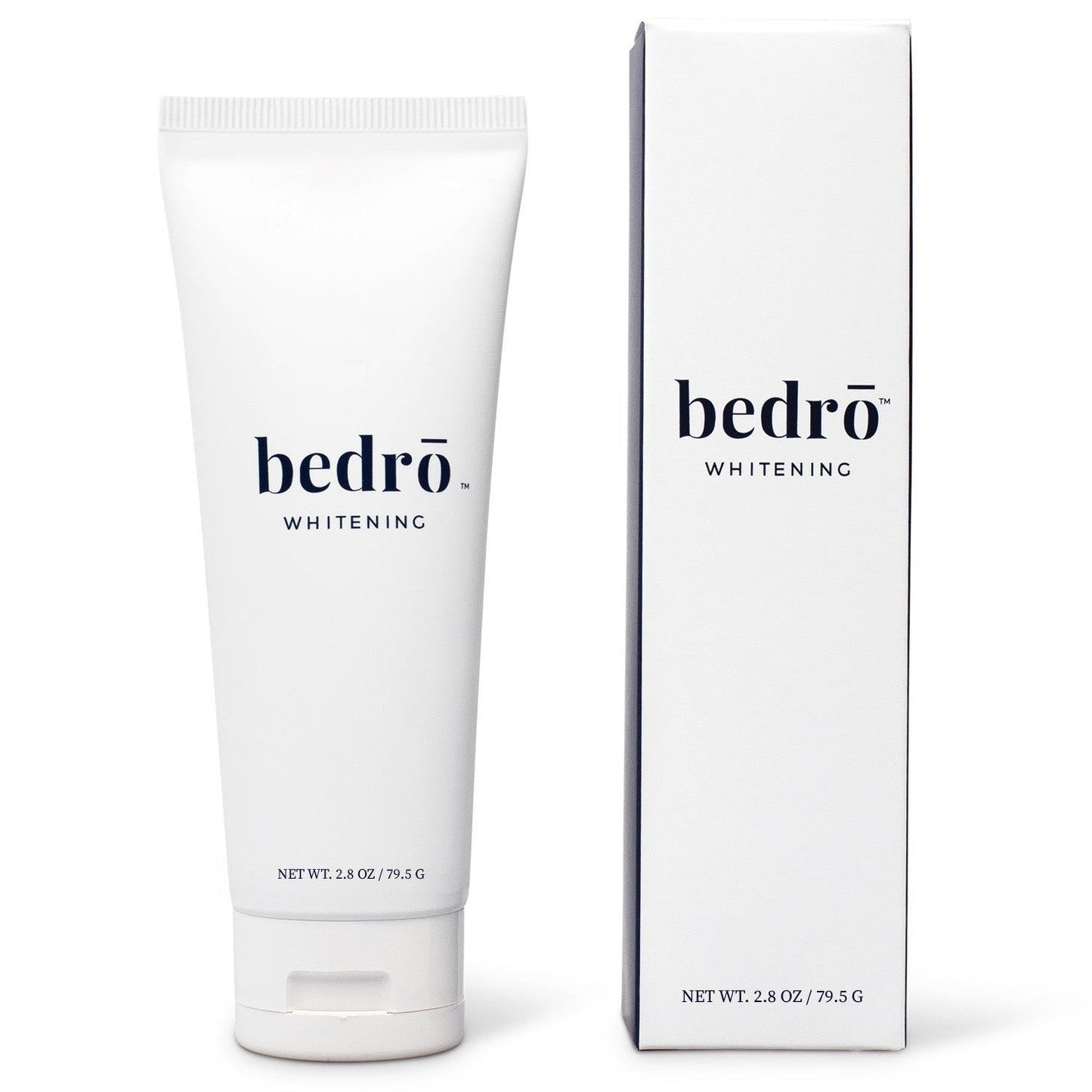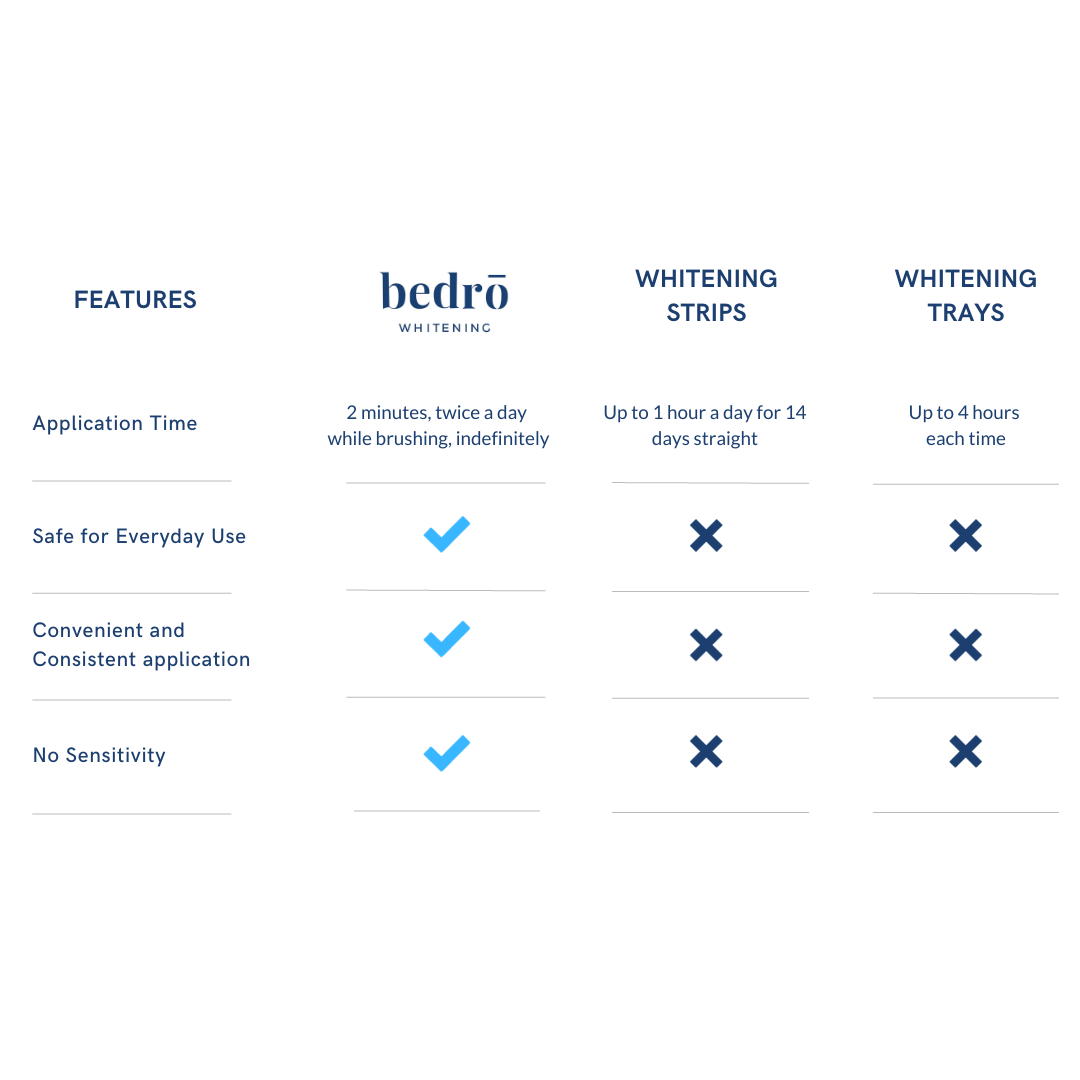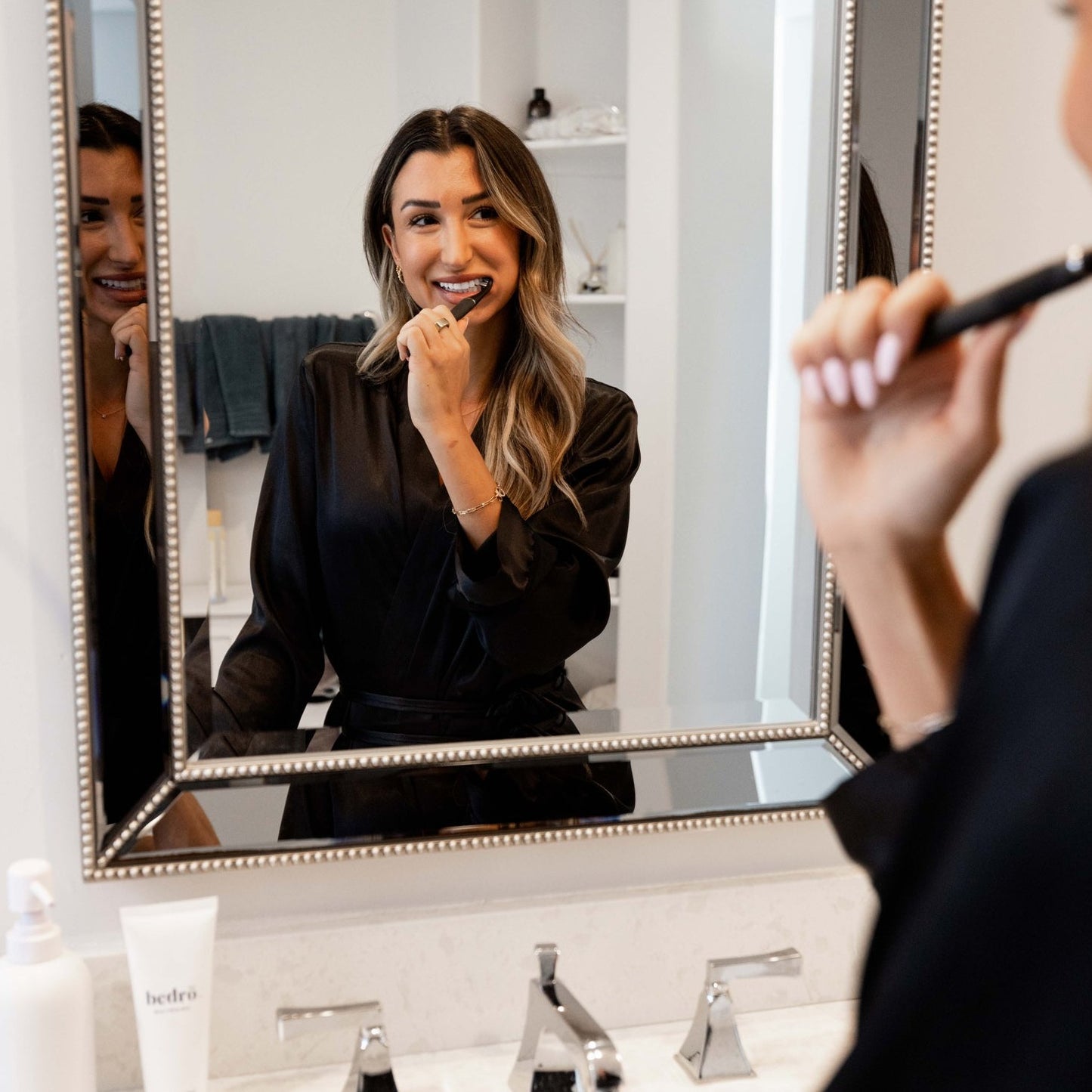 Questions? We have answers!
How often can I use bedrō?

We recommend you brush with bedrō twice a day for two minutes each time.
How long can I use it for?

bedrō can be used twice a day, on top of your toothpaste, indefinitely.
Can it cause sensitivity?

We pride ourselves on bedrō causing no sensitivity. However, if you have any prior dental conditions, consult your dentist before using.
Can I use with any toothpaste?

Yes, you can use bedrō with any toothpaste of your choice.
When will I start seeing results?

You will start seeing results within 30 days of consistent use.